UNC School of Law was founded in 1845 and is part of the University of North Carolina at Chapel Hill, the nation's first state-supported university. The school has been approved by the American Bar Association since 1928.
Carolina Law prepares outstanding lawyers and leaders to serve the people and institutions of North Carolina, the nation and the world. Home to numerous centers and initiatives, the school offers strong expertise in civil rights, banking, environmental law, intellectual property, entrepreneurial and securities law, critical studies, bankruptcy and constitutional inquiry.
Dean's Welcome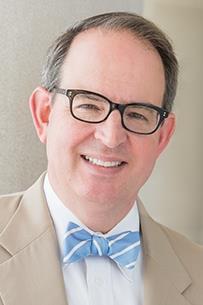 Welcome to the UNC School of Law Web site. I invite you to review the information on our site, to learn more about our community, and, as a prospective law student, to consider carefully the important decision that you are about to make. Carolina Law is a wonderful place to study law, and we hope during your search that you come to know why.
We are fortunate to have some of the nation's finest teachers and researchers — national experts, leading scholars and life-changing mentors — who make up the 26th strongest faculty in America according to the 2020 U.S. News survey. We annually draw to Chapel Hill many talented students from all over the world; they come from every background and arrive with every imaginable interest.
UNC School of Law was founded in 1845, as a part of the oldest public university in the nation, and since then has prepared generations of students for the practice of law. In this place, students learn the core subjects of the Anglo-American legal tradition and master more specialized areas of law — banking and finance, environmental law, intellectual property and civil rights — under the guidance of our seasoned faculty. Students supplement their academic work with extracurricular activities by participating in more than 55 student organizations. We do all of this wonderful work while maintaining our commitment to being 'truly public' and keeping our tuition affordable — a goal abandoned by many other public law schools.
Moreover, we have a devoted base of alumni support from our more than 11,000 alumni living in more than 15 nations, all 50 of the United States and in 95 North Carolina counties. No matter the career path taken, our alumni share a collective gratitude for this school's role in shaping their professional careers.
We hope you'll find yourself deciding to take this journey with us.
Very best regards,
Martin Brinkley '92
Dean