Forrest Firm Strives for Excellent Service, Transparent Billing and Workplace Flexibility
December 26, 2018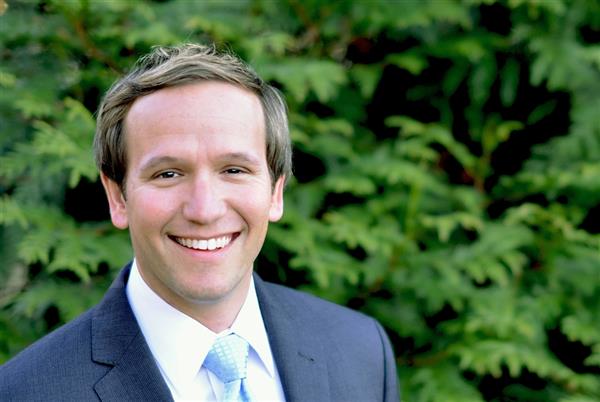 In some ways, James Forrest '04 runs his law practice, the Forrest Firm, like a dry-cleaning business. At a dry cleaner, an employee greets customers, takes their clothing and gives them a ticket with a date to pick up the garments. The prices are displayed on the wall.
"I tell our lawyers it's no different with our work," Forrest says. "Of course, qualitative excellence in our work product is a baseline standard, but our team has to also be responsive to clients at intake, give estimates on cost and turn-time, and then deliver on both fronts."
Before he launched Forrest Firm in 2011, Forrest worked for seven years as a corporate transactional lawyer at two large business law firms in Atlanta and Research Triangle Park. His clients were happy with his services generally, but some were dissatisfied with the unpredictable nature of pricing for legal services. "Several clients gave me the same type of feedback — basically that, 'We never know what to expect with respect to pricing, and for us that is problematic,'" Forrest recalls.
That was when Forrest began shifting his thinking about pricing, client relationships, and the quality of life he wanted as an attorney with three children at the time (now four).
"Chapter 1 of my career was working at a couple large law firms, which was awesome. I learned from wonderful mentors. But over time, I desired a platform that would allow me to have more flexibility, both in the type of services provided to clients as well as more personal autonomy," Forrest says.
At Forrest Firm, Forrest is committed to client service by making fees and billing transparent and predictable and by communicating regularly with clients to give estimates. "We slide some leverage back to their side of the table," he says. "Our goal is for our clients to never be surprised by a bill. In order to do that, we have to be proactive in our communication with our clients and take on some risk."
That approach has fostered strong client relationships across North Carolina for Forrest Firm — over 2,000 clients have engaged the firm since its inception. As the firm has grown, clients have consistently expressed a desire for the firm to add substantive legal areas to its offerings. The firm has added legal professionals with experience in many areas, including corporate/transactional law, intellectual property, commercial real estate, estate planning and administration, employment law, and litigation/dispute resolution.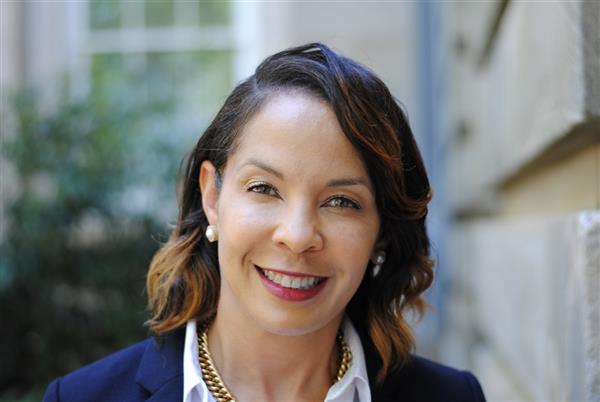 Many of the firm's legal professionals are Carolina Law alumni. Of approximately 35 Forrest Firm lawyers, about half earned UNC law degrees. Some, including Forrest, also earned bachelor's degrees at Chapel Hill. One Carolina Law graduate is Monica Webb-Shackleford '06.
"Having Carolina Law alumni as colleagues is wonderful. Working with others who shared the Carolina Law experience certainly lends itself to a supportive work environment," she says.
Another distinguishing feature of the Forrest Firm is attorneys' flexibility: the choice of working at one of the firm's offices daily, stopping at the office only periodically or working from home or otherwise remotely. The firm has eight offices across North Carolina. Forrest's approach with lawyers is to assess "what legal professionals want, how much they want to work, what kind of quality of life they want, and where they want to be in five years, and determine how to partner with them to get there," he says.
"That's the right thing to do, and a lot of times it works out to be good business, too."
The firm also puts a premium on giving back to communities. Lawyers collectively donated over 1,000 hours of pro bono and volunteer work in 2018. They're compensated "dollar for dollar for those hours, just like they were billable hours," Forrest says.
He embraced the giving-back mentality while at Carolina Law.
"UNC provided me an incredible education. I use things I learned there almost every day in my practice," he says. "It was not just about legal acumen but serving the community and doing the right thing. It has absolutely shaped our firm's mission to impact clients, our culture and our communities."
Webb-Shackleford, based in Raleigh, appreciates Forrest's approach. She was recently named the firm's pro bono and public service coordinator in addition to her legal practice.
"The Forrest Firm strives to create a positive experience, not only for clients but also for the people that work here. It's rare to find a law firm that puts an emphasis on both. I value working for what I consider a 'well-rounded' firm. We value our clients and provide legal services that exceed their expectations, we value each other, and we strive to make a positive impact" in the communities where the firm does business, she says.
Hiring qualified Carolina Law graduates has been an integral part of Forrest Firm's growth.
"It's important to me because I'm from North Carolina and have two degrees from UNC. The public universities are such a value-add to our state. They provide an economically sound way for our residents to obtain higher education," he says. "I'm always going to be passionate about that."
-December 26, 2018