A Career in Public Health Law: Virginia Niehaus '12
May 14, 2019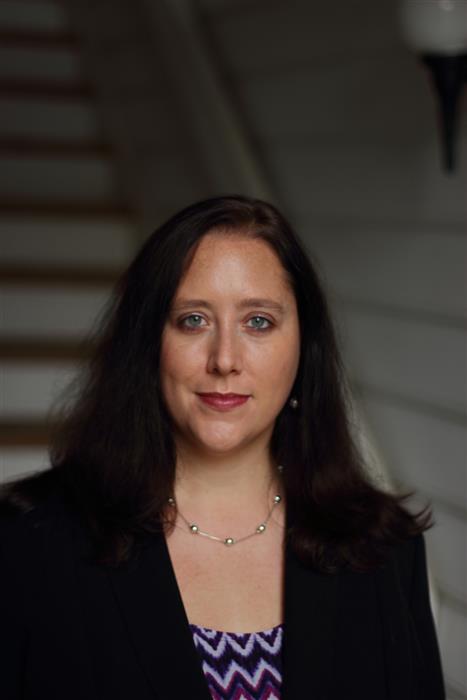 This article originally appeared in the Spring/Summer 2019 issue of Carolina Law magazine.
Virginia Radford Niehaus, '12 JD/'13 MPH, knows the powerful ways that public health and law can work together to improve people's lives. During a Public Health Law Fellowship sponsored by the Network for Public Health Law and the Robert Wood Johnson Foundation, she had the privilege of working with the City of New Orleans to draft and implement a comprehensive smoke-free ordinance.
As a student in the MPH program at the UNC Gillings School of Global Public Health, Niehaus completed a practicum with the National Health Law Program and Network for Public Health Law that led to the fellowship opportunity.
"It was great that we went from concept to development to implementation over the time I was in New Orleans," Niehaus says. "The ordinance had a huge public health impact, but it was also professionally rewarding to have the opportunity to work on a policy at every phase. I was fortunate to be an integral part of the entire process and be able to effect real change."
Niehaus's involvement with the smoke-free ordinance — which impacted more than 500 bars and a casino in New Orleans — is among her biggest career achievements. But it's only one of a growing list of accomplishments. Last year, she was named Director of Regulatory and Legal Affairs for the North Carolina Department of Health and Human Services, Division of Public Health.
In her new role, Niehaus works on public health policy development through legislation and rulemaking and is Chief of Staff to the NC Commission for Public Health, the public health rulemaking body for North Carolina. She also consults with Division staff and local health departments on implementation and enforcement of public health statutes and rules, and advocates for the state's public health policies and programs at local, state, and national meetings.
In her position, Niehaus sits on the North Carolina Local Health Department Accreditation Board.
As Director of Regulatory and Legal Affairs for the Division of Public Health, Niehaus is making an impact on issues as varied as communicable disease reporting and surveillance, environmental health permitting and inspections, and the prevention of chronic disease and injury. "The diversity of issues that come across my desk are challenging and fascinating," she says. "I'm excited to support the excellent work that the Division is doing."
At Carolina Law, Niehaus had diverse real-world experiences that helped prepare her for her career.
"UNC does a good job setting students up for careers," she says, with attentive career guidance, networking and internship opportunities, and student organizations, such as the Carolina Health Law Organization. Through her classes, she worked with a variety of health laws that helped shape her career decisions, such as the Health Insurance Portability and Accountability Act (HIPAA), the Patient Protection and Affordable Care Act, and Medicaid and Medicare laws. She has always been interested in how the health law framework impacts underserved populations.
Niehaus's pro bono experiences included volunteering with Disability Rights North Carolina to investigate compliance with Olmstead v. L.C. in adult care homes across the state, completing research assignments for Legal Aid of NC's Medical-Legal Partnership, and drafting estate planning documents for low-income individuals in eastern NC. "Those opportunities were valuable because I had an opportunity to engage directly with real legal issues, meet the individuals impacted by the work I was doing, and connect with attorneys in the community," she says.
These hands-on experiences exposed Niehaus to various aspects of the health and law intersection. "Every perspective you can get helps…in trying to understand the health care system and look at the gaps and how we can do this better," she says.
In addition to the applied-learning opportunities, Carolina Law faculty members have had a lasting impact on Niehaus.
Professors Joan Krause and Richard Saver developed health law classes in bioethics and health regulation as well as a public health law seminar that were valuable for Niehaus. "They are excellent resources and mentors for students interested in health law," she says. Saver was a mentor for her public health master's thesis.
A career connecting law and health reflects the ability of Carolina Law graduates to work across disciplines. "I want to serve as a bridge," Niehaus says, "to help public health have a seat at the table to put evidenced-based practice into policy. In this role, it is helpful to have someone who can speak both the language of public health and the language of law."
And for Niehaus, making a difference in two fields is exciting. "Being able to see the impact and effecting real change," she says, "makes public interest work rewarding."
— Jessica Clarke