Klinefelter Selected for Finland Fulbright-Nokia Distinguished Chair
May 28, 2019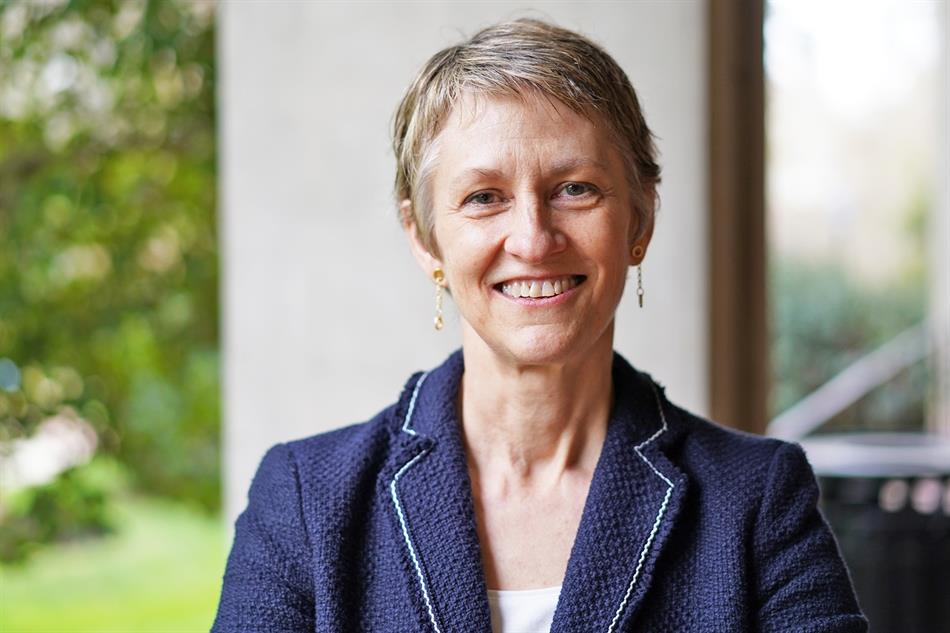 This article originally appeared in the Spring/Summer 2019 issue of Carolina Law magazine.
What's the appropriate balance between access to information and individual privacy? It's an evolving, controversial issue with no consensus or clear standards in the United States.
As librarians around the country digitize content for the web, UNC privacy law professor and Kathrine R. Everett Law Library Director Anne Klinefelter will broaden her expertise in the international arena. She has been selected for the Fulbright-Nokia Distinguished Chair in Information and Communications Technologies and plans to spend the fall in Finland researching how Helsinki libraries approach digitizing information while complying with European Union privacy law.
"I'm interested in how we develop law and policy in a very changing environment where technology is shifting the way we interact with information. It's also making the legal boundaries porous, especially in terms of privacy," says Klinefelter, the commencement speaker this spring for UNC's School of Information and Library Science.
The U.S. and EU view privacy in this context differently. The EU "has deemed U.S. law officially inadequate in terms of data protection," Klinefelter says. "Privacy approaches of the United States and countries in the European Union are critically important to harmonize if we want to encourage data flow across boundaries."
Klinefelter will be hosted by the University of Helsinki Faculty of Law, as the law school is called, and will teach a course on U.S. privacy law. By making connections with students and faculty there, she wants to better understand comparative privacy law. "It may change the way I teach and what I teach, too. I hope my scholarship will have an impact on how libraries in the U.S. make choices," she says.
As a city with a strong commitment to libraries in a very technologically advanced country, Helsinki is a fitting location for Klinefelter's research. She will conduct a field analysis of how the digital content that libraries make available, particularly on the web, is indexed and managed.
Klinefelter will study how libraries provide access to digital content while complying with the new EU General Data Protection Regulation, which includes a "right to be forgotten" that gives people legal grounds to request restrictions on access to information about them. "I expect to identify some best practices and use these insights to reflect on how the law and policy of both the EU and the U.S. should balance information access and individual privacy," she says.
With both U.S. and EU law abstract, "I want to be part of the discussion about what the law means when you apply vague principles to actionable tasks and design," Klinefelter says. "We're still trying to figure out what is good and what is bad and how to balance these different interests."
That U.S. laws related to the issue are piecemeal and vary by state further complicates the matter as librarians manage digitization projects with an added editorial role.
"Privacy is a form of power, control, personal integrity, and dignity, but information is also power for good or for bad," Klinefelter says. "The first commitment of librarians is to access to information, but librarians are struggling with what to do about the privacy of people who are in the content in their collections."
— Jessica Clarke
-May 28, 2019