Google News VP Talks Tech, Media and Democracy at Hargrove Colloquium
March 4, 2020
We plan to reschedule this event sometime during the fall of 2020.
As the University of North Carolina at Chapel Hill officials continue to monitor the evolving situation related to COVID-19, and to promote the safety of our alumni, friends, staff, and students, the upcoming Wade H. Hargrove Media Law and Policy Colloquium scheduled for April 1, 2020 is postponed.
The UNC Center for Media Law and Policy announces Richard Gingras as speaker at the April 1 Wade H. Hargrove Media Law and Policy Colloquium. Gingras will be interviewed by HuffPost editor and UNC journalism professor Kate Sheppard.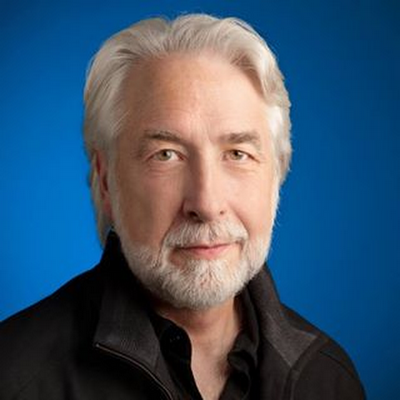 On April 1, 2020, the UNC Center for Media Law and Policy will host the Wade H. Hargrove Media Law and Policy Colloquium featuring Richard Gingras, vice president of news at Google. Gingras will speak about "Technology, Media, & Democracy." In addition to giving prepared remarks, Gingras will sit down with Kate Sheppard, teaching associate professor in the UNC Hussman School of Media and Journalism and senior enterprise editor at HuffPost, for an extended conversation about this important topic.
Gingras will speak at 7:30 p.m. at The Carolina Club in the George Watts Hill Alumni Center at UNC-Chapel Hill. The event is free and open to the public, but registration is requested.
In his role as vice president at Google, Gingras guides the company's strategy in how it surfaces news on Google search, Google News, and its smart devices. He also oversees Google's effort to enable a healthy, open ecosystem for quality journalism, which includes Accelerated Mobile Pages, Subscribe with Google, the Trust Project and various other efforts to offer tools for journalists and news providers. In March 2018, Gingras announced the Google News Initiative, a global effort including $300 million dollars to elevate quality journalism, explore new models for sustainability, and provide technology to stimulate cost-efficiency in newsrooms.
For more than 35 years, Gingras has led highly-regarded efforts in the development of online services and new media. He also serves on the boards of the First Amendment Coalition, the International Center for Journalists, the Shorenstein Center on the Press, Politics and Public Policy at Harvard, and the Manship School of Communications at LSU. From March 2009 to June 2011, he was CEO of Salon Media Group which operated the acclaimed Salon.com and the pioneering virtual community The Well. Gingras assembled Salon's initial seed financing in 1995. Salon featured the work of many acclaimed journalists including Pulitzer Prize winner Glenn Greenwald.
Gingras was a strategic advisor to the senior team at Google (2007-2009), strategic advisor to Storify (sold to LiveFyre), founder and CEO of Goodmail Systems, a founding VP of pioneering broadband provider @HomeNetwork and SVP and general manager of Excite@Home (1996-2001), led the design and development of Apple's online service eWorld (1993-1996), and was founder and CEO of MediaWorks (1987-1992), an early developer of news-agenting technology. He is also a strategic advisor and seed funder of numerous startups. In 1979, Gingras created the first interactive online news magazine – done in partnership with CBS, NBC, and PBS using interactive television technology known as broadcast teletext. In the fall of 2012, he was recognized with the Manship Prize for contributions to the evolution of digital media.
About the Colloquium
The Wade H. Hargrove Media Law and Policy Colloquium was established in 2009 to honor a figure of national prominence in the areas of media law or media policy. It was funded in part by the North Carolina Association of Broadcasters and North Carolina Cable Telecommunications Association to recognize the more than 30 years of service that Wade Hargrove '65, a graduate of the University of North Carolina at Chapel Hill and the UNC School of Law, provided to these organizations as well as media and technology companies throughout North Carolina and the nation.