Environmental Law Faculty Scholarship and Research
Precautionary Ratemaking, 69 UCLA L. Rev. (forthcoming 2022)
State Public Utilities Commissions (PUCs) are among the most consequential government agencies guiding the electricity sector's response to climate change. This article by Professor Jonas Monast argues that risk regulation is an alternate legal foundation for interpreting bedrock principles of ratemaking, and that a precautionary approach to ratemaking would allow PUCs to directly manage a wider range of the sector's social and environmental impacts.
Pricing Plastics Pollution: Lessons from Three Decades of Climate Policy (with J. Virdin), 54 CONN. L. REV. (forthcoming 2022)
Climate change and plastics pollution share numerous similarities, and these similarities allow policymakers to benefit from the three decades of climate policy experimentation when choosing plastics pollution policy instruments. Monast and Virdin focus on one key policy instrument in climate policies—pollution pricing—and identify lessons from carbon pricing that can inform the design of plastics pollution policies.
Ratemaking as Climate Adaptation Governance, 3 Frontiers in Climate 738972, (2021)
Renewable Energy Federalism in Germany and the United States (w/J. Saurer), 10 Transnational Environmental Law 1 (Dec. 2020)
Resiliency Rising: Lessons from the Law and Economics of Natural Disasters, ENVTL. L. Q. (forthcoming 2021)
In his upcoming article in the Ecology Law Quarterly, Professor Don Hornstein focuses on the importance of climate adaptation in the face of trillions of dollars of climate-related losses that are all but certain this century. He takes issue with claims of some "public-choice" commentators who argue that climate resiliency is doomed, but at the same time identifies challenges that resiliency faces which those commentators overlook.
North Carolina's Environmental Law Practice Guide
Professor Maria Savasta-Kennedy completed the fourth edition of North Carolina's Environmental Law Practice Guide, a manual for students and practitioners of environmental law in the state. The publication details the ​statutory and regulatory structure of North Carolina environmental ​law against the backdrop of federal environmental regulation in the areas of air and water quality; ​coastal areas and wetlands; solid and hazardous waste; ​natural resources; energy; environmental justice; and climate change.
Carolina Law Faculty Providing Public Service
Our faculty turns scholarship into action. Here are just a few examples of the faculty's extraordinary public service this past year.
Kevin Bennardo: Appointed to serve on the panel as an associate justice for 12 appeals pending at the Supreme Court of Palau and authored the majority opinions in Etpison v. Rechucher, 2020 Palau 14 and Koror State Legislature v. Koror State Public Lands Authority, 2020 Palau 15.
Luke Everett: Serves on the North Carolina General Statutes Commission, which reviews the state's legislative code and proposes suggestions to the General Assembly.
Michael Gerhardt: Testified before the House Judiciary Committee for the Trump impeachment hearings.
Donald Hornstein: Appointed by N.C. Commissioner of Insurance to the Board of Directors of the N.C. Insurance Underwriting Association, a $300-$400 million nonprofit insurer of last resort. He chaired one of its principal committees and developed its current $20-30 million resiliency grant programs.
Jonas Monast: At the request of North Carolina Governor Roy Cooper's office and the N.C. Department of Environmental Quality, worked with Duke University's Nicholas Institute for Environmental Policy Solutions to facilitate a broad stakeholder process on electricity sector decarbonization in N.C. The project will conclude with a report to Governor Cooper in December 2020. He also received funding from the N.C. legislature to produce a report examining regulatory uncertainty facing wetlands mitigation markets and the intersection of wetlands protections and flood mitigation.
Richard Myers: Appointed to the United States District Court for the Eastern District of North Carolina.
Deborah Weisman: Appointed by Governor Cooper to the N.C. Commission on Domestic Violence where she serves on the committee that oversees Domestic Violence Intervention Programs. She worked with the committee on emergency rule revisions to program mandates as a result of COVID-19 with the prospect of future rule changes past the circumstances of the pandemic. She also participated in a working group in Durham, N.C. focusing on developing restorative justice processes that would include cases of domestic violence.
Carolina Law's Strong Faculty Scholarship
Scholarship-at-UNC-School-of-Law

Carolina Law's faculty publish in leading journals, academic, and popular presses. Some of our most recent and forthcoming publications include:
Kate Sablosky Elengold, The Sovereign Shield (forthcoming, Stanford Law Review) (with Jonathan D. Glater)
Kate Sablosky Elengold, The Sovereign in Commerce (forthcoming, Stanford Law Review) (with Jonathan D. Glater)
Barb Fedders, The End of School Policing (forthcoming, California Law Review)
Deborah Gerhardt, An Empirical Study of Gender and Race in Trademark Prosecution (forthcoming, Southern California Law Review) (with Miriam Markowitz-Bitton and Mike Schuster)
Andrew Hessick, Interpreting Injunctions (forthcoming, Virginia Law Review) (with M. Morley)
Andrew Hessick and Carissa Byrne Hessick, Nondelegation and Criminal Law (forthcoming, Virginia Law Review)
Eisha Jain, Wrongful Deportation (forthcoming, Duke Law Journal)
Kerrel Murray, Populist Prosecutorial Nullification, (forthcoming NYU Law Review)
Leigh Osofsky, Automated Legal Guidance (forthcoming, Cornell Law Review) (with Joshua Blank)
Rick Su, Disbanding Police Agencies (forthcoming, Columbia Law Review) (with Anthony O'Rourke and Guyora Binder)
Kathleen DeLaney Thomas, Taxing Nudges (forthcoming, Virginia Law Review)
Erika Wilson, Monopolizing Whiteness (forthcoming, Harvard Law Review)
Carolina Law Faculty-Authored Books
Kevin Bennardo, Thinking and Writing About Law (Carolina Academic Press, forthcoming 2021)
Alexa Chew, The Complete Bar Writer (Carolina Academic Press) (the second book in the series The Complete Series for Legal Writers)
Maxine Eichner, The Free-Market Family: How the Market Crushed the American Dream (and How It Can Be Restored) (Oxford Press)
Michael Gerhardt, Lincoln's Mentors (Harper Collins, forthcoming 2021)
Carissa Hessick, Punishment Without Trial (Abrams Press, in progress)
Gene Nichol, Indecent Assembly: The North Carolina Legislature's Blueprint for the War Against Democracy and Equality (Blair Publishing)
Grants Received for Faculty Research
Our faculty has been awarded numerous grants this past year to fund their research. These include:
David Ardia – Member of interdisciplinary team that received a grant of $5.5 million from the Knight Foundation and Hewlett Foundation for a new University center at SILS that supports research on an informed society.
John Conley – National Institutes of Health funded a grant on the emerging governance of CRISPR gene editing.
Kate Elengold – $374,100 grant from Lumina Foundation to study the relationship between equity, debt, and college completion. The grant covers a two-phase (and perhaps a third phase) interdisciplinary research project in consultation and collaboration with the UNC Center for Community Capital and UnidosUS.
Carissa Hessick – $75,000 additional grant to support continued work on Prosecutors and Politics Project.
Jeff Hirsch – Member of a Renaissance Computing Institute (RENCI) group that was awarded a $50,000 National Science Foundation grant for a Law and Data Science workshop.
Holning Lau – Co-investigator on a team that won a grant of Canadian $2.5 million from the government of Canada's Social Sciences and Humanities Research Council (SSHRC) to study LGBTIQ human rights in Bangladesh, Hong Kong, India, and Thailand.
Rich Saver – Principal investigator/faculty advisor on a service grant awarded by the North Carolina Society of Health Care Attorneys to the student health law organization. The grant supported the students in developing a resource guide for Triangle-area residents concerning access to free or subsidized/discounted medical care as well as information on access to legal services for issues arising in medical care.
Congress Calls Gerhardt to Testify as Impeachment Expert
By Jess Clarke
When Carolina Law's Michael Gerhardt testified with three other law professors before the House Judiciary Committee in President Donald Trump's impeachment proceedings, the experience was both familiar and novel to him.
Familiar because he testified (as a witness called by both sides) during President Bill Clinton's impeachment proceedings in 1998. New because the atmosphere at the Trump hearing in December 2019 was more intensely partisan.
Each time, Gerhardt was invited to appear before Congress because of his expertise as a leading law scholar whose research focus is constitutional conflicts between presidents and Congress.
"I was there to help educate the Judiciary Committee and anybody watching about the law of impeachment," Gerhardt says. "The most immediate thing asked of witnesses was to apply the law to the facts."
In applying constitutional law to the facts, Gerhardt said in his opening statement that President Trump committed the impeachable offenses of bribery, abuse of power and obstructing Congress and justice. He said the Constitution reinforces the principle that no one, including the president, is above the law and that, "If Congress fails to impeach here, then the impeachment process has lost all meaning, and, along with that, our Constitution's carefully crafted safeguards against the establishment of a king on American soil."
While Gerhardt's testimony was thorough and polished, as it was the more than twenty other times he has appeared before Congress, the Trump hearing generated different behavior in the members of the committee, as well as the people watching and listening to the hearing.
"Though we all thought partisanship permeated the Clinton hearings, it was far worse in the Trump proceedings. Twenty years ago, everyone cared to know the facts and the law, but in the Trump hearings his defenders simply attacked the messengers and largely ignored the law," says Gerhardt, an impeachment analyst for CNN during both the Trump and Clinton impeachment inquiries. "The Internet was in its infancy in 1998, but in 2019 social media was omnipresent in the hearings. It completely reshaped everything that was happening."
To prepare for the Trump proceeding, Gerhardt relied partly on his testimony and research for a House Judiciary Committee hearing in July 2019 on constitutional options to address presidential misconduct, at which he was a witness. That research included reviewing the Mueller Report and other public documents about President Trump's conduct and additional information about presidential misconduct.
Gerhardt's stellar research has been recognized beyond Congress.
The Order of the Coif named him its Distinguished Visitor for 2020, an honor given to just one law professor annually for outstanding scholarship. In 2015, he became the first legal scholar the Library of Congress asked to serve as the principal adviser in revising the official United States Constitution Annotated.
Testifying before Congress and pursuing scholarship enrich Gerhardt's teaching, and he strikes a balance. "Whatever I do outside the classroom is meant to be helpful to students inside the classroom," Gerhardt says. "It better informs my understanding of what I teach. I gain a much better sense of events and institutions from participating in real-world events."
In his class on Congress and the president, he discussed his impressions of the Trump impeachment proceedings.
One takeaway "is the importance of preparation. Knowing the law and acts is crucial for a lawyer. Second, congressional hearings differ from judicial ones in many ways, and we go over these differences in class. Lawyers must perform differently in these different settings," Gerhardt says. "A third factor is that the lawyering in constitutional crises has to be assessed both politically and legally. Arguments that are constitutionally sound may be politically ineffective, and arguments that are politically effective may be constitutionally weak or unsound may involve statements or actions in violation of ethical rules."
How the president's acquittal by Congress may affect future presidents isn't known yet.
"Parts of our Constitution are being tested," Gerhardt says. "These hearings showed the ineffectiveness of impeachment as a check on presidential misconduct. They showed that as long as a president's party held almost entirely together in the House or Senate, it could prevent his ouster and tag the opposing side as the one being partisan." Whatever the outcomes, Gerhardt's role in the impeachment inquiry was significant. "It was an honor being asked and gratifying being part of a very important conversation," he says. "As law professors…it's important for us to be able to share any expertise we have with our government," our colleagues, our students, the nation, and future generations who study constitutional events like President Trump's impeachment.
UNC School of Law Clinical Program
The University of North Carolina's School of Law Clinical Program is home to nine in-house clinics that handle a diverse array of matters including civil legal services, transactional matters, juvenile defense, intellectual property, immigration, entrepreneurship, civil rights, human rights, consumer debt, domestic and sexual violence, and military and veterans' issues.
Carolina Law's clinics are staffed exclusively by full-time faculty members. Most of the faculty who teach in the clinic are tenured or tenure-track.
Noteworthy Cases and Advocacy Projects
Representation of Client seeking Asylum – Students in the Immigration Clinic represented a woman and her preschooler daughter who had fled their home country due to gender-based persecution. The students represented this family in their individual merits hearing in the Charlotte Immigration Court. The students argued against harmful precedent that came out only a few months before the hearing, distinguishing their case as well as showing why this precedent did not preclude their client from being granted asylum. They withstood lectures and tirades by the judge and remained calm and respectful as they got their points and evidence on the record and persisted in advocating for their client. At the end of the long trial, the judge acknowledged that the students were well prepared and had done a good job arguing the case in court.
Vindicating Denial of Benefits based on Racial Discrimination – Students in the Military and Veterans Law Clinic prepared and submitted an argument that outlines the fundamental unconstitutionality of the court-martial of an 85-year old African American man who was discharged in 1952. For incredibly minor misconduct (the charged offenses were based solely on the fact that the client did not go to work for just one day), the client received a court-martial sentence of six months confinement at hard labor, forfeiture of 2/3 pay for six months, and a Bad Conduct Discharge. The client was denied a discharge upgrade 11 times. Clinic students and faculty determined that there were multiple constitutional and legal errors in his court-martial. In addition to a Bad Conduct Discharge not even being an authorized punishment, there was not a single attorney in the courtroom at the time of the court-martial. While this was common at that time in military courts, the practice was banned soon thereafter because of the fundamental rights violations that were routine with such a practice. The clinic has prepared another discharge upgrade application that focuses on the legal errors present in the client's court-martial.
Advice and counsel regarding public records laws – Students in the Civil Clinic advised a North Carolina immigrants' rights organization about North Carolina's public records laws. The organization's members were concerned about Immigration and Customs Enforcement (ICE) officers conducting sweeps in and around state courts. Such sweeps have been generating enormous fear in the immigrant community and deterring people from seeking legal redress for their problems. Students drafted a thorough memo for the organization explaining which government agencies are required to turn over relevant records. They described the objections that such agencies might raise and evaluated the strength of those exceptions. Armed with this advice, the organization was then able to use this information in their negotiations with public officials, seeking to generate cooperation on local responses to ICE in the future.
Halting the school to prison pipeline- In the Youth Justice Clinic (YJC), students won for a client adjudicated of disorderly conduct in school a disposition that included no terms, no conditions, and no supervision. The judge agreed to this deferral in contemplation of a dismissal after the school principal — who was listed as a state witness — took the stand to testify that while the putatively unlawful conduct had occurred, the child client should not, in her opinion, have been prosecuted. The principal further stated that she viewed the prosecution as counter-productive to the school's goals of having their students learn from their mistakes with consequences that are proportional to the offense. She told the judge that the client had apologized to the complaining witness and performed work around the school. The principal explained that the school was working to implement restorative justice principles, and so she thought the prosecution contravened their educational mission. This occurred after the student attorney had built a relationship with family and school staff, obtaining favorable materials for disposition. Because YJC cases often occur in front of just one or two of the same judges, and come from a handful of schools, this powerful testimony can build a foundation for similar arguments for future clients.
Faculty Scholarship and Research
Professor Kaci Bishop's scholarly interests include experiential and legal pedagogy, academic excellence, and humanitarian immigration law. Her Framing Failure in the Legal Classroom: Techniques for Encouraging Growth and Resiliency, 70 Ark. L. Rev. 959 (2018) article provides a pedagogical approach and tangible techniques for all types of law classes to encourage law students to learn from their failures and mistakes. Most recently, in response to Matter of A-B-, she has explored the history of non-state actors as persecutors, offering factors to show when non-state actors may have de facto state power in Unconventional Actors, 44 N.C. J. Int'l L. 519 (2019).
Professor John Brooker's scholarship focuses on the intersection of the military law and veterans law fields. He is a nationally renowned expert on the issues surrounding military discharge characterization. He served as the lead author of Beyond "T.B.D": Understanding VA's Evaluation of a Former Servicemember's Benefit Eligibility Following Involuntary or Punitive Discharge from the Armed Forces, 214 Mil. L. Rev. 1 (2012), a book-length article that continues to serve as the definitive treatise on the impact of military discharge characterization on veterans benefit eligibility. He is also a contributing author to the forthcoming update of the Connecticut Veterans Legal Center's Discharge Upgrade Manual. Brooker has also published articles, book chapters, and legal summaries on topics ranging from military criminal justice reform to consumer protection law.
Professor Kate Sablosky Elengold, Director of the CFT Clinic, is engaging in empirical and theoretical legal scholarship to bring additional perspective to the problems her clinic students see on the ground and study in the classroom. Elengold recently received a $374,100 grant from the Lumina Foundation to partner with the UNC Center for Community Capital and UnidosUS on an empirical research project designed to better understand the role that debt and attitudes about debt play in the college completion gap for Latino/a/x students. The research team will undertake a national survey, followed by one-on-one interviews, the results of which will provide information and insight to policymakers, advocates, and scholars seeking to increase equity in higher education. At the same time, Elengold (with Jonathan Glater, UC-Irvine) is bringing a critical eye to doctrinal developments in student loan law, critiquing the recent trend of student loan servicers' reliance on their federal government contracts to assert immunity from suit, regulation, and oversight. This research follows Elengold's recent exposition of the "investment imperative," the widely held belief that higher education is necessary to increase one's financial prosperity and social standing in America. In The Investment Imperative, 57 Hous. Law Rev. (forthcoming 2019), Elengold argues that the investment imperative drives and distorts consumer choices, leaving students vulnerable to exploitation and ignoring the effects of systemic inequalities related to race, gender, and class.
Professor Barbara Fedders' scholarship focuses on the intersection between criminal law and school discipline, policing and inequality, and the legal regulation of LGBTQ youth in child welfare and juvenile justice systems. Her scholarship has appeared in the Iowa Law Review, Indiana Law Journal, and North Carolina Law Review, among others. Her article Opioid Policing was published in 94 Ind. L.J. 389 (2019) to which Prof. Anna Roberts wrote a response. She also published The Constant and Expanding Classroom: Surveillance in K-12 Public Schools, 97 N.C. L. Rev. 1673 (2019). Fedders received the Education Law Association's Steven Goldberg Award for Distinguished Scholarship for her article Schooling at Risk,103 Iowa Law Rev. 871 (2018). Fedders' teaching is informed by her scholarship. In 2018 she was awarded the UNC School of Law Robert G. Byrd Award for Excellence and Creativity in Teaching.
Professor Tom Kelley's scholarship focuses on nonprofit organizations (with an emphasis on nonprofit social entrepreneurship) and international law (with an emphasis on Africa). His scholarly work has appeared in such publications as the Fordham and Tulane Law Reviews, Global Jurist, and the American Journal of Comparative Law. His article, Unintended Consequences of Legal Westernization in Niger: Harming Contemporary Slaves by Reconceptualizing Property, won Carolina Law's Chadbourn Award for outstanding scholarship. Previously, Kelley was a Fulbright Scholar and visiting professor at Abdou Moumouni University (University of Niamey) in Niger.
Professor Kathryn Sabbeth's scholarship focuses on access to justice and housing. Her recent work includes (Under)Enforcement of Poor Tenants' Rights, 27 Geo. J. on Poverty L. & Pol'y (forthcoming Dec. 2019) (evaluating government and market enforcement of the right to habitable housing), Simplicity as Justice, 2018 Wisc. L. Rev. 287 (critiquing efforts to simplify courts as a method of access to justice), and Housing Defense as the New Gideon, 41 Harv. J.L. & Gender 55 (2018) (analyzing tenants' right to counsel in eviction). Substandard housing conditions are widespread, and Sabbeth highlights that these conditions violate not only the warranty of habitability but also common law torts, and, in some cases, consumer protection and anti-discrimination statutes. Sabbeth's article argues that the reason for the enforcement gap in substandard housing is that the tenants in these conditions are poor. The article reveals limitations in current approaches to the enforcement of poor people's rights. Among other things, it demonstrates that the private legal market devalues poor tenants' cases due to class, race, and gender biases in basic doctrines of contracts and torts. The article seeks to offer new solutions to the old problem of underenforcement of poor tenants' rights.
Professor Erika Wilson was appointed to serve as the director of UNC Law's Clinical Programs. Wilson excels in clinical teaching, scholarship and service to the community. Wilson is an active member of the clinical law community where she serves as the co-chair of the Association of American Law Schools (AALS) Clinical Section Scholarship Committee. She was also a member of the 2017 AALS Clinical Section Policy Committee and a member of the 2018 AALS Clinical Conference Planning Committee. Wilson's scholarship focuses on issues related to education law and policy, specifically obtaining educational equality for disadvantaged students, and the intersection between race and the law. Her articles have appeared in the Cornell Law Review, UCLA Law Review, Michigan Journal of Law Reform, National Black Law Journal, among various others. In 2014, her article Towards a Theory of Equitable Federated Regionalism In Public Education, 61 UCLA L. Rev. 1416 (2014), was selected for presentation at the UCLA Law Review Spring Scholar Forum. In 2016, her article The New School Segregation, 102 Cornell L. Rev. 139 (2017), was selected for presentation at the Harvard Yale Stanford Junior Faculty Forum. In 2017, she was awarded the James H. Chadbourn Award for Excellence in Scholarship from the UNC School of Law. In 2018, she was awarded the Thomas Willis Lambeth Distinguished Chair in Public Policy. Her most recent article, The New White Flight, 14 Duke J. Const. L. & Pub. Pol'y 233 (2019), addresses the ways in which charter schools are being utilized to allow for white flight from racially diverse public-school systems without the need for residential mobility.
"Citation Stickiness," a Study by Clinical Associate Professors Kevin Bennardo and Alexa Chew
By Jess Clarke
Is it reasonable to believe judicial opinions depend substantially on case citations in parties' briefs? That might be logical, but a study by Carolina Law clinical associate professors Kevin Bennardo and Alexa Chew shows that theory often doesn't stick.
Their paper "Citation Stickiness," to be published in The Journal of Appellate Practice and Process, offers an extensive look at a core assumption in the legal field: that briefs by both parties are pivotal in every case. Their research raises questions about the quality of attorneys' briefs, whether courts disregard parties' filed documents and how effectively law schools teach legal research.
Bennardo and Chew teach in UNC's Research, Reasoning, Writing and Advocacy Program. In classes, "we talk about how important it is for students' credibility to help judges by finding and citing the best cases," Chew says.
But as a law clerk, she adds, "I found judges didn't always rely heavily on the cases lawyers cited. Law clerks often started the research over."
With growing interest in using empirical research to look more closely at judicial decisions, Bennardo and Chew studied 325 cases in federal appellate courts, with the aim of contributing data and a new methodology for more discourse. The opinions they analyzed had 7,552 unique case citations, and the briefs in the 325 cases had 23,479 unique case citations
"Citation stickiness," a phrase Bennardo and Chew coined, refers to how often a citation in a brief appears in the court's opinion. A "sticky" citation appears in a brief and then also in the court's written decision. By contrast, an "unsticky" citation doesn't get referenced in the opinion. Other citations, which weren't mentioned by either party but appeared in the judicial opinion, probably came from the court's own research.
The study's key finding was that 49 percent of cases cited in courts' opinions were cited in a brief by at least one party; the remaining 51 percent came from another source.
Regarding what the ideal percentage of parties' citations in judicial decisions is, "We don't have an opinion," Chew says. "The study has sparked discussion about what the right amount should be. We hope our study helps other researchers figure out some of the 'whys.'"
The article notes Bennardo and Chew were surprised by the key results. "One would hope parties' attorneys and courts discuss the same case law. We found there's not as much overlap between the cases they're discussing as most people might hope," Bennardo says.
Their paper has generated discussion in various forums, from Twitter to a piece in the Legal Skills Prof Blog to a podcast on legal scholarship. Some research platforms may use the study's methodology, and attorneys could apply the calculation to their own briefs to see if their citations are sticky.
The article doesn't make recommendations. "We're thinking through whether to suggest changes to how people teach or practice," Chew says.
She and Bennardo may study characteristics of attorneys who write briefs to look for reasons for different stickiness rates. "That's one of the open questions," Bennardo says, "and none of the judge characteristics we looked at — including political affiliation, age and judicial experience — answered it."
The feedback is instructive.
"I've enjoyed discussions about citation stickiness with other legal writing and research professors," Chew says. "These are the things we're trying to teach students how to do."
Q & A with Professor Sara Warf on Teaching Legal Writing
Tell us about your philosophy or approach to teaching first year students how to become better writers.
How do you think that your approach to teaching writing has changed since you started teaching?
What are some of the most common mistakes that law students make as they learn to write?
When you have seen people make the transition from a novice writer to an expert writer, what do you think helps prompt that change?
What is the most rewarding aspect of teaching students how to write?  And what is the most frustrating?
What makes the Carolina Law writing program unique?
Osofsky Brings Administrative Law Lens to Tax
Leigh Osofksy has two forthcoming law review articles that examine tax law through an administrative law lens. The first of these articles, "Legislation and Comment: The Making of the § 199A Regulations," studies the practice of comments to agencies prior to the issuance of a notice. Using the 2017 tax legislation as a case study, Osofsky and her co-author, Shu-Yi Oei, empirically examine these pre-notice comments and their role in the making of Code Section 199A regulations. The article is forthcoming in the Emory Law Journal.
The second article, "Agency Legislative Fixes," explores the role of agencies in correcting legislative drafting mistakes. Taking the Affordable Care Act and the 2017 Tax Cuts and Jobs Act as examples, the article provides a comprehensive analysis of agency legislative fixes and assesses the constitutional and democratic validity of such fixes. The article is forthcoming in the Iowa Law Review.
A Decade After the 2008 Financial Crisis, Banking Center Conference Looks Back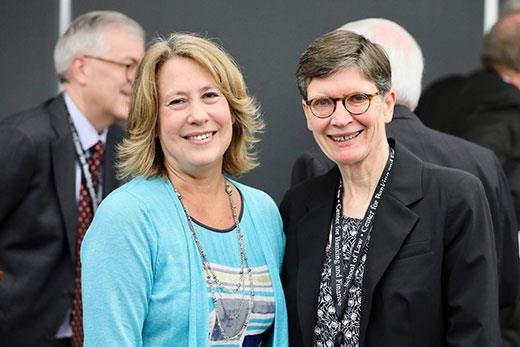 On the 10th anniversary of the 2008 financial crisis, UNC School of Law's Center for Banking and Finance hosted an historic conference in Washington, D.C. The September 21st program highlighted the role attorneys played in crafting creative solutions to the legal and policy issues presented during September 2008.
"The 2008 Financial Crisis: A Legal Retrospective" brought many of the lawyers who played leading roles in Congress, at the agencies, and in private law firms together to reflect on the events of that fateful month. Senator Chris Dodd, then-FDIC Chair Sheila Bair and H. Rodgin Cohen were principal speakers.
Burton Craige Distinguished Professor Lissa Broome, the director of the Center for Banking and Finance, says this was one of the most significant events the center has hosted in its 18-year existence.
"This opportunity to hear from these attorneys about their experiences captured an untold history," says Broome. "Many of the principals in the agencies have written their own books, but we haven't yet heard from their advisors about the novel and creative legal solutions that were crafted to deal with a financial crisis that was developing and growing each hour of September 2008."
The program was held at the offices of Arnold & Porter in Washington, D.C.
A portion of the registration fees funded travel grants for 25 UNC School of Law students to attend the conference.
"It is important that our students appreciate this time in our nation's economic history and hear the stories of how lawyers participated in the efforts to ensure our economy survived even as it teetered near the abyss," says Broome.
The conference was planned with assistance from Eric Spitler '85, with FINRA and previously the director of the Office of Legislative Affairs of the FDIC (co-director of the program), Dave Freeman with Arnold & Porter, Beth DeSimone with CenterState Bank, N.A., Gene Katz, retired from Wells Fargo & Co., and Michael Shumaker '07 with SunTrust Banks, Inc.

Carolina Law Faculty Review and Preview U.S. Supreme Court Cases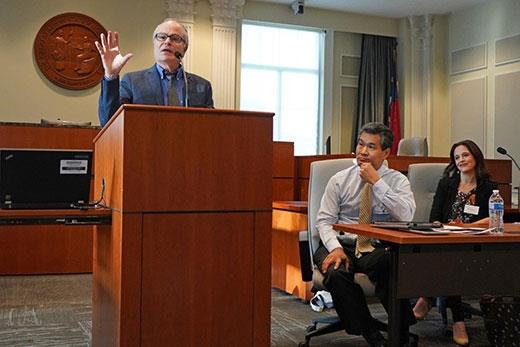 On Wednesday, September 26, Carolina Law faculty traveled to Raleigh to offer a review of the most recent U.S. Supreme Court term and a preview of the October 2018 term at the North Carolina State Bar. In front of an audience that included North Carolina Supreme Court's Chief Justice Mark Martin '88 and members of the state legislature, the faculty discussed several blockbuster cases from the October 2017 term.
Professor Bill Marshall began the panel discussion with an overview of Masterpiece Cakeshop v. Colorado Civil Rights Commission. Employment and labor law expert, Professor Jeff Hirsh, continued the discussion with an overview of Janus v. AFSCME. Professor Kathleen Thomas, who directs the UNC School of Law's Tax Institute, explained why consumers will soon pay sales tax on internet purchases in the wake of South Dakota v. Wayfair. Next, Professor Andrew Chin, who submitted an amicus brief in Gill v. Whitford, explained how the Supreme Court's decision in that case will affect the ability of future plaintiffs in political gerrymandering cases to establish standing. Professor Richard Myers rounded out the discussion of the 2017 term with a description and analysis of the Fourth Amendment cellphone case, Carpenter v. United States.
Following the review of the most recent cases, the panel discussion turned to the future. Professor Mary-Rose Papandrea discussed how the retirement of Justice Anthony Kennedy is likely to affect the Court's doctrines in the future. Professor Andy Hessick closed with a preview of several cases the court has agreed to hear this fall.

Carolina Law's RRWA Program Continues to Climb in the Rankings
By Jess Clarke
Soon after Allison Cottle 2L started at Carolina Law last fall, fresh off finishing her undergraduate psychology degree in 2017 at the University of North Carolina at Chapel Hill, she had a realization about legal writing. It's "as different from undergraduate writing as the scientific journal article is different from an historical analysis," she says.
That means legal writing is concise. It's ultra clear with the use of conventions for various types of documents. And definitely no fluff, as some students call "the flowery language included in an undergraduate paper to fill in the gaps between your points," Cottle says.
Through Carolina Law's two-semester Research, Reasoning, Writing and Advocacy (RRWA) program, required for all 1Ls, Cottle developed solid writing skills with one-on-one attention and constructive critiques from faculty that have helped her refine her analysis.
It's not just students who recognize how significantly the RRWA builds their skills and prepares them for legal practice. The RRWA program is ranked 12th among the country's legal writing programs in U.S. News & World Report's "America's Best Graduate Schools" 2019 edition, an increase in ranking over the previous year.
That's a testament to the structure and content of the six-credit program and to the cohesion and collaboration of the professors who teach RRWA.
"Our program has changed dramatically since 2010," says Craig Smith, clinical professor and assistant dean for the Writing and Learning Resources Center, where the RRWA program is based. "We have gone from relying on adjuncts to a collaborative team of nine full-time faculty members, all of whom are very accomplished and well-known around the country. The student experience also has changed. Our program is both very rigorous and very supportive. Every student gets an opportunity to work closely with two different professors over the course's two semesters."
The program fosters experiential learning aimed at developing competencies that the professors have collaboratively articulated. In addition to immersion in the nuances of legal research and writing, students participate in simulations of office interactions and other situations they will encounter in legal practice. They have regular one-on-one conferences with faculty and get detailed feedback on their writing. The program also has developed standard student assessments, aligned with proficiency expectations, to measure how well students have progressed.
Through the RRWA program, students also develop skills in oral advocacy and are coached in various aspects of professionalism. These include managing time, addressing supervisors and judges, setting agendas for meetings, asking for help, and both offering and accepting constructive criticism.
"From day one, students are writing as well as talking and reading," Smith says. "So they get a very complete first-year legal education. They have their traditional classes, while at the same time they learn how to find different types of law and how to write analyses, arguments, emails, letters, and so on. We get them working as though they were lawyers from the beginning."
Through RRWA, Cottle, of Elizabethtown, North Carolina, has gained experience writing office memos, motion memos and appellate briefs in working with multiple faculty members. "I've learned how to adapt my work to the expectations of different professors, which I believe provides a competitive advantage in the job market in that I know I can adapt with ease to any work environment and future supervisors' expectations," she says.
Preparing students for various legal work environments — such as externships, clinics, summer jobs or full-time positions after graduation — is the ultimate goal of RRWA. The program also helps 1Ls prepare to succeed as upper-level students.
"Carolina Law lays a solid foundation right away in the first two semesters, not just for good 'thinking like a lawyer' but also for actually doing the research and writing that lawyers routinely do," Smith says.

Gurvich Named Top Tweeter by ABA Journal
By Jess Clarke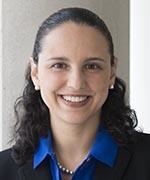 Gurvich and Sean Marotta, a Washington, D.C., lawyer she met through another Twitter legal forum, tweet from their personal accounts, @RachelGurvich and @smmarotta, using the hashtag #PracticeTuesday. They set up the Twitter account @practicetuesday for their blog #PracticeTuesday (www.practicetuesday.com).
Now, many students, lawyers and judges look to #PracticeTuesday for perspectives on legal practice: tips to excel as a summer or junior associate, effective ways to write and respond to written discovery, how to prepare for depositions or oral arguments, avoiding burnout in the legal profession, and other best practices.
Gurvich and Marotta met through #AppellateTwitter and began co-hosting the weekly #PracticeTuesday conversations in November 2016 to expand on their #AppellateTwitter tweets.
"We realized there was a lot of great advice being shared on Twitter. We wanted a way to capture that," says Gurvich, who practiced as a patent and appellate litigator at a large firm in Boston before coming to Carolina to teach legal research and writing. #PracticeTuesday "is particularly helpful for young lawyers, but I think more experienced lawyers find it interesting to see how their colleagues practice and learn from their habits and tips as well."
The #PracticeTuesday tweets capture perse experiences from law students and professors, government attorneys, solo practitioners — and judges. "There are a number of great judges who have embraced Twitter and are very active" with the medium, Gurvich says.
Some of Gurvich's Twitter followers are UNC students. "I get a lot of really good engagement from them," she says.
From #PracticeTuesday tweets by legal professionals, Gurvich has gained insights on legal practice, legal writing pedagogy and other issues. "That has been instrumental in my growth as a professor," she says. "It informs how I teach my students and helps me stay current in terms of what is expected" of new lawyers across the profession.
She sometimes tweets about Carolina Law's innovative legal research and writing curriculum and shares stories "that demonstrate our students' commitment to public service or publicize their successes in moot court competitions and other endeavors," she says. "I like to think it's helping the legal community learn about what we do here and what sets us apart."
More broadly, "The opportunity to engage in conversations and learn from people you might not otherwise encounter is good for the profession," notes Gurvich.
She and Marotta finally met in person when he came to Carolina Law to speak on a panel about appellate practice that Gurvich organized last semester—mostly through Twitter. Fellow panelist and D.C. appellate attorney Jaime Santos even filmed Gurvich and Marotta's first meeting—and, of course, promptly tweeted the video.
"I've been surprised that I've formed meaningful relationships with people I've only known through Twitter," Gurvich says.
Luke Everett—Teaching, Defending, Impacting
Teaching comes first for Clinical Associate Professor of Law Luke Everett. And practicing informs his teaching. For years Everett has engaged in high-profile pro-bono service by handling a case that's challenging both federal and state Supreme Courts to address the privacy rights of convicted GPS-tracked criminals. The case has implications for everyone who uses a smart phone or other GPS-equipped device. In 2015, Everett won Grady v. North Carolina in the Supreme Court of the United States. His arguments persuaded the Court to vacate a decision of the Supreme Court of North Carolina because North Carolina's "system of nonconsensual satellite-based monitoring" of certain convicted criminals "is plainly designed to obtain information. And since it does so by physically intruding on a subject's body, it effects a Fourth Amendment search." Grady v. North Carolina, 135 S.Ct. 1368, 1370–71 (2015). Following remand, the case has worked its way again to North Carolina's highest court, where Everett will continue to argue it. He brings his advocacy experience with him into both his first-year legal research writing classroom and his Small Firm Civil Practice course, which he developed to teach students both the substantive law and the practice-management skills needed to run a small or solo practice.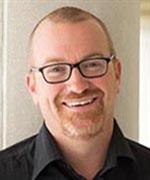 Peter Nemerovski Receives ALWD Outstanding Service Award
Carolina Law's Clinical Associate Professor, Peter Nemerovski, was recently recognized by the Association of Legal Writing Directors (ALWD) for his five years of service on the ALWD Annual Survey Committee.
ALWD is the non-profit professional association of directors of legal reasoning, research, writing, analysis, and advocacy programs from law schools throughout the United States, Canada and Australia.
ALWD has more than 300 members representing more than 150 law schools.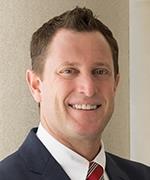 Upcoming Conference: Energy Transitions and Rural Communities
CE3 will host an interdisciplinary conference on November 9 exploring two energy-related challenges facing rural areas: (1) maximizing the local benefits of new energy infrastructure investments and (2) mitigating the economic impacts in communities that are losing coal-related jobs.
Speakers will include:
Mijin Cha, Occidental College
Mike Couick, Electric Cooperatives of South Carolina
Ann Eisenberg, University of South Carolina School of Law
Harrison Fell, N.C. State University Department of Agricultural and Resource Economics
Christopher Galik, N.C. State University School of Public and International Affairs
Mark Griffith, Troutman Sanders LLP
Blake Hudson, University of Houston Law Center
Kay Jowers, Nicholas Institute, Duke University
Nikhil Kaza, UNC Department of City and Regional Planning
Marilynn Marsh-Robinson, Environmental Defense Fund
Commissioner Charlotte Mitchell, N.C. Utilities Commission
Jonas Monast, UNC School of Law
Robert Sipes, Duke Energy
Melinda Taylor, Kay Bailey Hutchison Center for Energy, Law, and Business at UT Austin
Shelley Welton, University of South Carolina School of Law
Carolina Law Welcomes Visiting Assistant Professor of Law Shelley Welton
Carolina Law is pleased to welcome Sheldon "Shelley" Holliday Welton as a visiting assistant professor of law and the Thomas F. Taft Distinguished Fellow in Environmental Law for the 2018 Fall semester. Welton is an assistant professor at the University of South Carolina School of Law. Her research focuses on how climate change is transforming energy and environmental law and governance. This semester she is teaching Energy Law and Environmental Law, and is partnering with Carolina Law's Center for Climate, Energy, Environment, and Economics.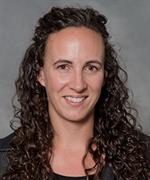 Valuing Distributed Energy Resources: A Comparative Analysis
A new CE3 white paper analyzes recent state efforts to determine the value of distributed energy resources. In some states, these processes are part of broader rate reform efforts. In others, the focus on valuing solar energy arises specifically in the context of rooftop net metering. This paper examines recent efforts to revise distributed energy valuation in nine states, comparing key factors that each state considered as part of the valuation process.